Can we get a hand clap for those that have officially made it through testing season!?
How exciting to know that it's all downhill from here...or is it? While you still have to teach, there are a few ways to make the end of the school year a little less stressful for you. Here's a few ways to ride it out:
1. Teamwork Makes the Dream Work: Hopefully, you've been able to successfully collaborate with your coworkers this year. If so, now is the time to sit down with them and discuss ways to divide the remaining days.
If you have a lot of curriculum left to teach, and aren't already departmentalized, each teacher can take on a specific subject and really dig deep. Just be sure to make the blocks long enough so that the students can actually benefit from the switch-a-roo, but not so long that they get out of control. 45 minutes to 1 hour is ideal with 10-15 minutes of transition time. It's also 100% up to you if you would like to keep the students with their original homeroom classmates or shake things up a bit.
If you're not interested in teaching content based on a specific content, but would rather do something more engaging or that encourages the students to think critically, each teacher can choose a topic of interest and build a lesson/project off of that. To make sure you are on track with the students' interests, I suggest giving a set list of choices for them to vote on. For example, you might give the students the options of:
List One: Video Games, Movies, YouTube, or Outdoor Activities
List Two: Writing, Editing, Filming, Publishing
List Three: Entrepreneurship, Selling, Branding, Advertising
According to the list the students choose, each teacher is responsible for creating lessons on one of the topics listed. You would again rotate the students through each class, so that they would all be able to learn about each item. Of course, you want to be sure that what you are teaching the students has actual meaning that they will be able to use later on in their studies and life. So, List One would not consists of the students playing video games, watching movies and youtube, or playing sports for a whole session. Instead, perhaps they would be learning how to code, analyze plot in movies, create a YouTube channel, or design their own outdoor sport.
2. Don't Re-Invent the Wheel: Usually, when testing ends, teachers begin to start preparing their students for the next grade-level. You can start to find out all your students burning questions by simply asking them. Find out what they are most interested in learning about and what they are worried about. Take the students on a "field trip" to the next grade-level and allow them to observe what it's really like. (Of course, you want to be sure to inform the teachers that you will be visiting, so they will be prepared with a real depiction of what the students should expect.) Have the students bring pre-prepared questions, paper, and pencils to write down anything that they learn.
Instead of creating your own lessons, you can request a copy of lessons that the teacher(s) used in the beginning of the year. This way, you are able to tweak the lesson to what is best for your students, without having to research and stress about the content all night long. It's especially helpful to talk to the grade level above you to find out what specific areas they typically see the students lacking in and find out how you can better support them.
3. Reduce, Reuse, Recycle: This is similar to "Don't Re-Invent the Wheel," but instead of focusing on preparing the students for what the next year will be like, you are going to reuse a project that worked really well in your class. The only difference here is, you will keep it fresh by changing the content and you will encourage the students to work independently or in partner groups. Be sure to have your rubrics prepared, and be ready to reduce the amount of stress you are experiencing, because all you have to do is monitor and support when needed. Okurrr!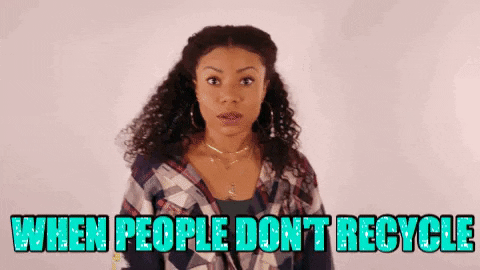 4. Movie Day: Uhhhhhhhhhhhh....did you think I wasn't going to include this!? I'm all about a movie day(s). I know you are over there freaking out about how you're not allowed to do that. Whatever. For those who aint neva scurred, this is for you! Get your parent consent letter ready, have it approved by admin (or don't...since they ain't listened to you all year anyway), and send it home. The way I see it, nobody complained when you showed Polar Express for Christmas, so...carry on. Choose movies that are G or PG rated only! PG will definitely be a little harder to get approved than G, because that PG stands for Parental Guidance.
Click here to download a free parent consent form.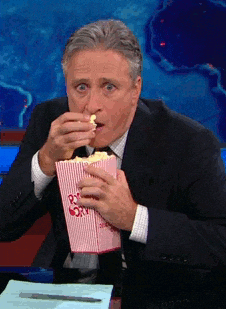 If you are really serious about getting the movie approved, choose a movie that is based on a book you read in class. If you can't find one that aligns with a text, then create or find a lesson plan that will go along with the movie you're choosing. Students can fill out organizers while watching the movie, or after. Regardless, the point is to find a way to make the movie educational and standards based. Use this time to get grades in or to get a head start on cleaning the classroom. Good Luck! I believe in you!
5. Parent/Community Volunteers: You don't want to teach? That's fine, contact a parent that has shown interest in helping out and ask them to come in. This is especially helpful during all the craftivities and end of the school year parties that are planned, but it's also a great way to give you a brain break. The best way to accomplish this is to set up a mystery reader schedule...and give them a nice long chapter book. Joking...sort of.
On a serious note, students love to see their parents in the classroom, especially when its not because of a negative report. It shows the students that they are important and that their parents value education. The student gets a chance to show off their parent and spend some extra special time with them. I highly encourage reaching out to some community members that are respected as well. Not every parent is going to be able to make it in, so for those that don't get to see their parent, it's nice to see another familiar face as well.
*For younger children, please make sure to go over the rules of how to behave. In all honesty, I had to stop students from trying to sit on other parent's laps. I understand that some students are craving adult attention, but it's very awkward for parents to have to push a child off their lap, and it's not appropriate!
Bonus: Speaking of safety, be sure to click here and read our blog about preparing students for the summer.
This shirt is available in our shop! Save 10% with code: MAGIC10
#teacherblog #adviceoneducation #amazingeducators #amazingschoolday #atlanta #AtlantaEducators #atlantapublicschools #blackeducationblogger #blackeducators #buildcommunity #celebrateeducators #celebrateteachers #classroomchecklist #classroomcleanup #classroomcommunity #classroommanagement #classroomhacks #classroomorganization #classroomprocedures #communityofeducators #createabetterlearningenvironment #educateyourkids #educationblog #educator #effectiveeducator #elementaryeducation #elementaryschool #endoftheschoolyear #endoftheyear #endoftheyearlessonplans #equitableschools #equity #equityinschools #goalsforteachers #howtoengagethecommunity #howtogetparentsinvolved #ideasforengagingparents #inclusiveschoolcommunities #inspirationaleducators #inspiregreatminds #keepingkidssafe #networkofeducators #newteacher #nontraditionalprofessionaldevelopment #organizedclassroom #parentaccountability #parentinvolvement #personalandprofessionalgrowth #presentersofcolor #problemsineducation #professionaldevelopment #qualityeducation #reclaimyourtime #reclaimingmytime #safespaceforeducators #rulesandprocedures #safespaceforteachers #safetouches #stopteacherguilt #studentengagement #studentincentive #studentpromotion #studentreadiness #studentsafety #studentwork #summerbreak #summersafety #teacher #teacheradvocacy #teacherappreciation #teacherblogger #teacherchecklist #teachercommunity #teachereducation #teachergift #teacherhacks #teacherguilt #teacherlife #teachermagic #teachermisery #teachermagicshop #teachernorms #teacherobservations #teacherpeers #teacherreflection #teacherresources #teacherrole #teacherseller #teachersupplies #teachersupport #teacherswag #teachertired #teachertobe #teachertoolkit #teachertraining #teachertribe #teachervoice #teacherworkshop #teacherspayteachers #Teachingismysuperpower #teachingtolerance #technologyintheclassroom #topreasonsteacherquit #urbaneduation #urbaneducator #useyourvoice #whyteachersquit