A few months ago, after U.S. District Judge Stephen Murphy III ruled that literacy isn't a fundamental right, protected by the constitution, I was inspired to begin #TEACHERMAGICCARES. (You can find out more about the Detroit ruling on this blog post: #TEACHERMAGICCARES Detroit.) The money raised via our GoFundMe is for improving literacy for students in Detroit Public Schools, because that is where this specific lawsuit was filed. The cost to repair buildings and provide effective academic programs to students in Detroit Public Schools was estimated to cost around $500 Million, so that is what I set the GoFundMe goal at. Currently, we have raised $550 of that goal!
#TEACHERMAGICCARES Detroit continues to receive donations and will also receive 10% of the profits from this year's Week of Magic Online Workshop. However, we can't wait around for $500 Million to be raised, therefore, we are going to award the first $500 to an eligible registered 501(c)(3) organization that has a clear plan in place to improve literacy for students and communities within Detroit Public Schools.
If you are interested in applying for the #TEACHERMAGICCARES Detroit Grant, click the image above to download the application. The deadline to apply is February 28, 2019 by 11:59pm. Applications sent in after the deadline will not be considered.
If you are interested in supporting our goal, please do so in one, or more, of the following ways:
1. Purchase a Teacher Magic "I Care" T-Shirt. 50% of the proceeds are donated to #TEACHERMAGICCARES Detroit. The remaining 50% of proceeds are donated to Together Rising to help pay for migrant children and families separated at the border. Click here to purchase a shirt.
2. Register for our 2nd Annual Week of Magic Online Workshop. 10% of this year's profits will be donated back to #TEACHERMAGICCARES Detroit. Use code: TEACHERMAGIC to save $20. Click here to register for the Week of Magic.
3. Share this post with educators and organizations in Detroit. We want to get this grant into the right hands, which means it needs as much exposure as possible. If you can't support our mission in a monetary way, sharing and tagging those that will benefit from our organization is always greatly appreciated. Click here to access the links for sharing this post.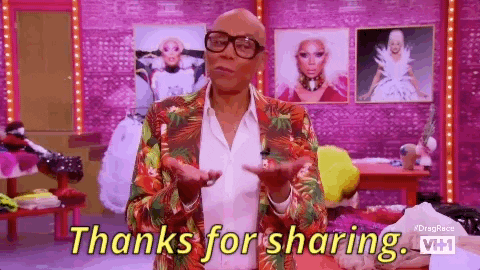 #55strong #armmewith #2018goals #aclu #adoptaclassroom #adviceoneducation #advocateforstudents #africanamericans #amazingeducators #americanhistory #armmewith #AtlantaEducators #backtoschool #betsydevos #blackeducationblogger #blackeducators #blackhistoryisamericanhistory #buildcommunity #buildcommunitywiththecommunity #changeineducation #charterschools #classroomcommunity #classroommanagement #communityengagement #communityofeducators #complainingwithnoaction #conversationaboutrace #createabetterlearningenvironment #createaclassroomthatmakesstudentsfeelproud #culturallyresponsiveclassroom #detroit #detroitpublicschools #detroitschoolslawsuit #discrimination #districttraining #diversityadvocate #diversityineducation #edchat #edreform #educateyourkids #educationblog #educationmajor #educationreform #educationwebinar #educationalwebsite #educator #educatorgroup #effectiveeducator #ela #elementaryeducation #elementaryschool #endoftheschoolyear #endoftheyear #endoftheyearlessonplans #equitableschools #equity #equityinschools #forwhitefolkswhoteachinthehood #freemoneyforteachers #freebie #fundingforschools #gofundme #governorricksnyder #grantmoney #grantsforteachers #howtoengagethecommunity #howtogetparentsinvolved #ideasforcreatingchangeintheclassroom #ideasforengagingparents #inclusiveschoolcommunities #inspirationaleducators #literacyisnotaconstitutionalright #lowincomeneighborhoods #lowincomeschools #lowsocioeconomic #markrosenbaum #networkofeducators #norighttoliteracy #oppressiveeducation #parentaccountability #parentinvolvement #problemsineducation #publicschool #qualityeducation #raceandeducation #raceinamerica #racism #reclaimyourtime #reclaimingmytime #relevanttraining #representteachers #retainhighqualityteachers #rootedinoppression #safespaceforeducators #safespaceforteachers #schoolchoice #schoolclimate #scriptedcurriculum #socialjustice #socialemotionallearning #socioeconomicstatusoffailingstudents #speakingoutaboutinjusticesineducation #staywoke #strugglinglearners #studentengagement #studentexpectations #studentincentive #studentreadiness #studentresponsibility #studentretention #studentsuccess #studentvoice #studentwork #studentsofcolor #studentswithlearningdisabilities #teacher #teacheradvocacy #teacherappreciation #teacherautonomy #teacherblog #teacherblogger #teacherchallenge #teachercommunity #teachereducation #teachergift #teachergiftguide #teachergifts #teachermagic #teacherpay #teacherresources #teacherstrike #teachersupport #teachertired #teacheruninon #teachervoice #titleone #titleoneschools #urbaneduation #urbaneducator #usingyourvoice #useyourvoice #whiteprivilege #whitesupremacy #whyteachersquit #detroitliteracy #whatshappeningwithdetroitpublicschools #detroitwatercrisis #howtofixdetroit