Reason I: Dope Educators
This year, we have chosen 6 new educators to share their knowledge on topics that will inspire, inform, and impact your life as an educator. Swipe through the pictures below to learn more about each presenter and find out why they are #TEACHERMAGIC
<--- swipe left
Reason II: You Are Supporting Teachers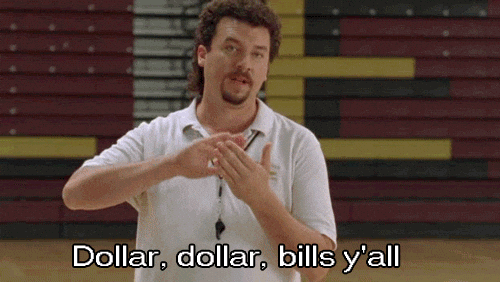 Thanks to you, we are able to pay our presenters for their time and wisdom. This allows us to secure quality educators to present real and relevant content. If you found out about this workshop because you follow and love one (or more) of the presenters, show them by purchasing a membership. You can even send more money their way by using their unique promotional code.
Save $20 off your lifetime membership when you use one of the promo codes below!
Reason III: Lifetime Access
Lifetime Access is one of the most important reasons to register today. Since our workshops are online, you can watch them WHENEVER, WHEREVER, and FOREVER. Once you purchase a membership, you are able to view all of our previous and future workshops. You will NEVER have to pay for a Week of Magic workshop again. You're a teacher, which means you're pretty smart so...
LOCK IN YOUR RATE TODAY.
The presentations are only going to continue to be even more informative as the years go on.
Use one of the following promo codes to receive $20 off your lifetime membership.
Reason IV: We Give Back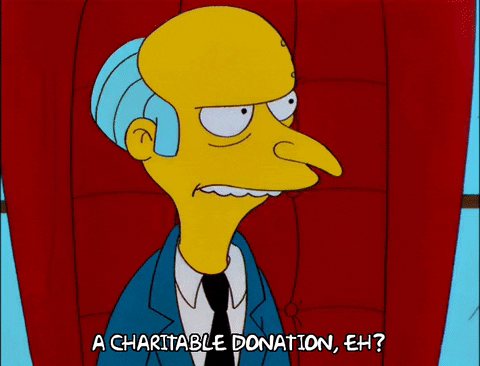 10% of profits will go to #TEACHERMAGICCARES Detroit. Recently, I began a fundraiser for Detroit Public Schools. I raised $550 of my 500 Million Dollar goal. Yes, I said 500 Million. I have finally become clearer about what to do with the funds, thanks to my teacher mommy friend Nikolai from @raisingreaders <3. I will be giving a $500 grant from the original money raised to an organization that is focused on improving literacy for the students of Detroit Public Schools and the communities that it (DPS) serves.
If you are interested in applying for this grant, please click here to download the application and email the completed forms and supporting documents to teachermagic@yahoo.com by 11:59pm on February 28th, 2019.
10% of profits from this year's Week of Magic sales will go back into the grant pool. The 10% of sales from this year's workshop will go to #TEACHERMAGICCARES Detroit. Sales from future events will be available to organizations from other states and to service various educational goals.
Keepin' It Real Moment: We must move out of the way for the people that are actually ready and committed to providing the services our students need. There are organizations out here, typically grassroots, that are doing this work for FREE. They tutor, give rides, provide childcare and more --- for FREE! Our society makes it impossible to survive without a livable wage ("livable" is definitely up for debate), so we know that if we do not fund these organizations...they will lose hope and die out.
So yea. You're making a difference by registering.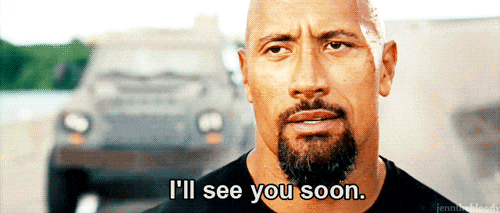 I'm excited for this workshop and I'm looking forward to learning with you.
#55strong #armmewith #hiphopedcurriculum #2018goals #adviceoneducation #advocateforstudents #affordableprofessionaldevelopment #africanamericans #alleviatehighlevelsofstress #amazingeducators #antibiaseducation #antibiastraining #antiracisteducation #antiracisttraining #armmewith #Atlanta #AtlantaEducators #atlantapublicschools #awardsshowforteachers #backtoschool #blackeducationblogger #blackeducators #blackhistoryisamericanhistory #buildcommunity #buildcommunitywiththecommunity #celebrateeducators #celebrateteachers #celebratingteachers #chancetherapper #changeineducation #classroomcommunity #classroommanagement #classroomorganization #classroomprocedures #communityengagement #communityofeducators #complainingwithnoaction #contemporarysocialissues #conversationaboutrace #createabetterlearningenvironment #culturallyresponsiveclassroom #detroitpublicschools #detroitschoolslawsuit #differentiatedtrainingforeducators #differentiation #discrimination #districttraining #diversityadvocate #diversityineducation #dontberacist #droppinggems #earlychildhooddegree #edchat #edreform #educateyourkids #educationbeginsinthehome #educationblog #educationconferences #educationmajor #educationreform #educationwebinar #educationalsitesforchildren #educationalwebsite #educator #educatorgroup #effectiveeducator #ela #elementaryeducation #elementaryschool #equitableschools #equity #equityinschools #facultymeeting #fieldtripgrants #firstdayofschool #firstweekofschool #firstyearteacher #forwhitefolkswhoteachinthehood #freemoneyforteachers #freebie #frustratedteacher #freewebinarsforteachers #fultoncountypublicschools #fundingforschools #georgiastateuniversity #goalsetting #goalsforteachers #gofundme #grantsforteachers #growasaneducator #howmuchdoteachersspendontheirclassroom #howtoengagethecommunity #howtofocusonyourwork #howtoorganizeastrike #howtogetparentsinvolved #howtospeakupaboutinjustice #howtotalkaboutrace #howtoteachaboutthanksgiving #ideasforcreatingchangeintheclassroom #ideasforengagingparents #implicitbias #inclusiveschoolcommunities #inspirationaleducators #inspiregreatminds #internalbiases #keepingkidssafe #learningtodealwithracism #literacyisnotaconstitutionalright #lowincomeneighborhoods #lowincomeschools #lowsocioeconomic #morningmeeting #networkofeducators #newteacher #norighttoliteracy #nontraditionalprofessionaldevelopment #oppressiveeducation #organizedclassroom #organizingateacherstrike #parent #parentaccountability #parentinvolvement #peerobservation #perfectyourcraft #personalandprofessionalgrowth #pinterestteacher #presentersofcolor #problemsineducation #professionaldevelopment #professionaldevelopmentforteachers #protectstudentidentities #publicschool #qualityeducation #raceandeducation #raceinamerica #racerelations #racism #reclaimyourtime #reclaimingmytime #relevanttraining #representteachers #retainhighqualityteachers #rootedinoppression #rulesandprocedures #safespaceforeducators #safespaceforteachers #schoolchoice #schoolclimate #secondstep #selfcareforteachers #socialemotionallearning #socialjustice #socialworkschiorg #socioeconomicstatusoffailingstudents #solvingworkrelatedissues #speakingoutaboutinjusticesineducation #staffdevelopment #stopteacherguilt #studentengagement #studentexpectations #studentincentive #studentjobs #studentreadiness #studentresponsibility #studentretention #studentsafety #studentsuccess #studentvoice #studentwork #studentsofcolor #studentswithlearningdisabilities #teacher #teacheradvocacy #teacherappreciation #teacherautonomy #teacherblog #teacherblogger #teacherchallenge #teacherchecklist #teachercommunity #teacherconference #teachereducation #teachergift #teachergifts #teacherlife #teachermagic #teacherpay #teacherpeers #teacherreflection #teacherresources #teachersupport #teacherswag #teachertired #teachertobe #teachertoolkit #teachertraining #teachertribe #teacherturnaround #teacheruninon #teachervoice #teacherworkshop #teacherspayteachers #teachingtolerance #technologyintheclassroom #timemanagement #titleone #titleoneschools #topreasonsteacherquit #tptseller #traditionalprofessionaldevelopment #transitions #twilightawards #unconference #urbaneduation #urbaneducator #useyourvoice #usingyourvoice #videotapingyourlessons #wholeteacher #whyteachersquit #workrelatedstress #yearroundorganization #youtubeteachers